By means of the ARXivar Next platform, MCG allows you to store all the information of a company or a department in one place and manage it securely and easily.
ARXivar Next integrates in a single platform the functions of document management, storage and case management through workflow, to let your company adopt a true smartworking paradigm.
Business Process Management (BPM)
MCG with ARXivar Next proposes an effective and efficient management of the strategic cross functional processes of the business of its customers, with solutions with high added value that contribute to increase the competitive advantage and a reduction of the management costs. Through the creation of special Workflow (modeled according to the needs of customers), are defined and addressed the flow of information.
Archiving and Document Management
MCG offers to its customers an automatic archiving of all business documents (accounts payable, order to cash, contracts, e-mails etc.). The ARXivar Next solution allows to group documents in files, dossiers and to bind them together by homogeneous categories. Finally, through the definition of custom search keys, by document type, it is possible to take advantage of a fast and immediate search always respecting the permissions set for users.
Digital preservation
With ARXivar Next you are able to transform, in a certified procedure, paper documents (such as customs bills, invoices, registers, etc.) into electronic documents and make them accessible from any device (e.g. computer, smartphone, tablet, etc.).
The procedure is regulated by specific mandate in Italy and is compatible with EU and international regulations. International support may be provided with Pagero partnership.
Document and Process Management
A Document Management solution allows to improve the capability of sharing business information. MCG, through its solutions, is able to manage the entire document life cycle by activating specific workflows with automatic actions, such as: authorizations, notifications and signatures. Moreover, enables the issuance, processing, storage and electronic display of documents relevant for accounting and tax purposes.
The control over the acquisition cycles of active and passive documents, starts from a correct archiving of documents, and is a necessary tool for an efficient organization of activities , essential to respond to the growing competitiveness of the market.

ARXivar Next is the best workflow management system integrated with Econ .
---
L'esperienza ormai più che decennale nell'ambito delle soluzioni di Digital Document Management ha portato MCG al riconoscimento come partner autorizzato e certificato da ABLETECH e dalla ARXivar Academy per il prodotto ARXivar.
MCG has more than a decade of experience in Digital Document Management solutions and has been recognized as an authorized and certified partner by ABLETECH and the ARXivar Academy for ARXivar Next.
MCG through its team of professionals with many years of experience has developed an effective and rapid method to support companies in the digitization of processes. MCG consultants analyze the needs of your business sector, selecting and managing in an integrated way all the information that create value for your business ensuring the usability and quick search of any document/information.
MCG provides constant support to companies in the process of Digital Transformation through the optimization of processes and the management of information flows.
Electronic Invoicing
As of January 1, 2019, every company in Italy is required to send and receive invoices electronically.
Companies send the invoice via SdI (Servizio di Interscambio) in XML format. The invoice must have a time reference, a qualified or digital signature, an indication of the PEC email address or the recipient's identification code. In addition, is in force the obligation of Digital Preservation mandate.
MCG as a business partner of ABLETECH, an ISO 27001 certified company (Information Security Management System in the Domain of Storage and its Process) and accredited by the Agency for Digital in Italy (AgID) for digital storage services and by the SdI for the electronic invoicing service, offers its customers the Electronic Invoicing service (IXFE).
IXFE is the Electronic Invoicing service that allows you to:
Store XML invoices in a single platform that can be integrated with the ERP;
Transmit invoices to the SdI and manage receipts/notifications;
Receive XML invoices;
Invoices can be stored according to the law;
Search and view issued invoices, accompanied by SdI messages and notifications.
Digital preservation of documents
Digital Preservation is the first step to efficient, orderly, paperless management of your most valuable business information.
The Digital Preservation is the set of IT and organizational procedures that ensure the fiscal and legal value of documents (digital or paper-based) over time.
The storage system guarantees authenticity, integrity, reliability, readability and retrievability of electronic documents. The document in digital format is "crystallized" in form, content and time through the digital signature and time stamp. The digital signature is the computer evidence that guarantees integrity and origin of the data/document. The time stamp is the time reference with a certain date that can be opposed by third parties.
MCG as a business partner of ABLETECH, an ISO 27001:2013 certified company (Information Security Management System in the Domain of Storage and its Process) and accredited AgID (Agency for Digital in Italy) offers to its customers the service of Digital Preservation (IXCE). For the delivery of the Electronic Storage service (IXCE), data centers equipped with technological infrastructure with the highest levels of performance and security are used.
Users can access the documents at any time through a web interface.
---
Most of the business documents managed by an organisation can be stored in Digital Preservation:
Orders
Transport documents
Invoices
Receipts
Bills
accountability journal
VAT records
Fiscal declarations
Warehouse stamps
Contracts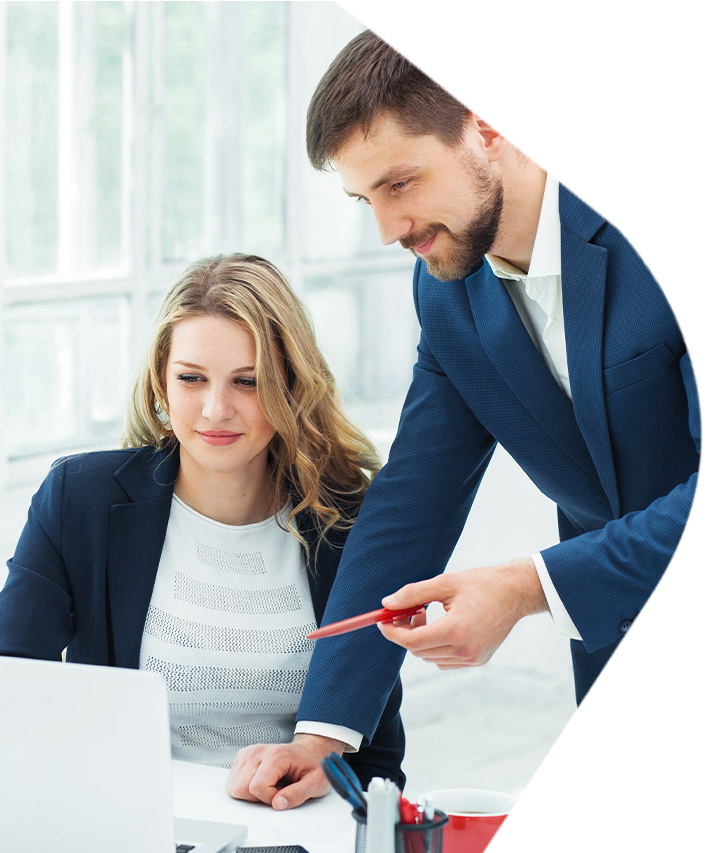 Assistenza Help Desk
Il servizio di Help-Desk si avvale di un team di professionisti che opera costantemente sulle nostre soluzioni software, dando supporto ai clienti da remoto ed operando in totale autonomia sul loro sistema informativo. Il servizio è attivabile direttamente dal nostro sito web con l'apertura di un ticket di segnalazione.
La rapidità della presa in carico delle segnalazioni e il tempo ridotto di risposta sono gli indicatori con cui misuriamo costantemente la qualità di questo servizio.
apri help desk